Provide clients with services wherever they are
Maintain compliance without sacrificing digital differentiation
Send and receive chat messages securely through Terranoha. Ensure that all conversations can be captured and retained through surveillance. Centralize multiple communication channels into a single, compliance-approved platform chosen by your company such as Microsoft Teams or Slack.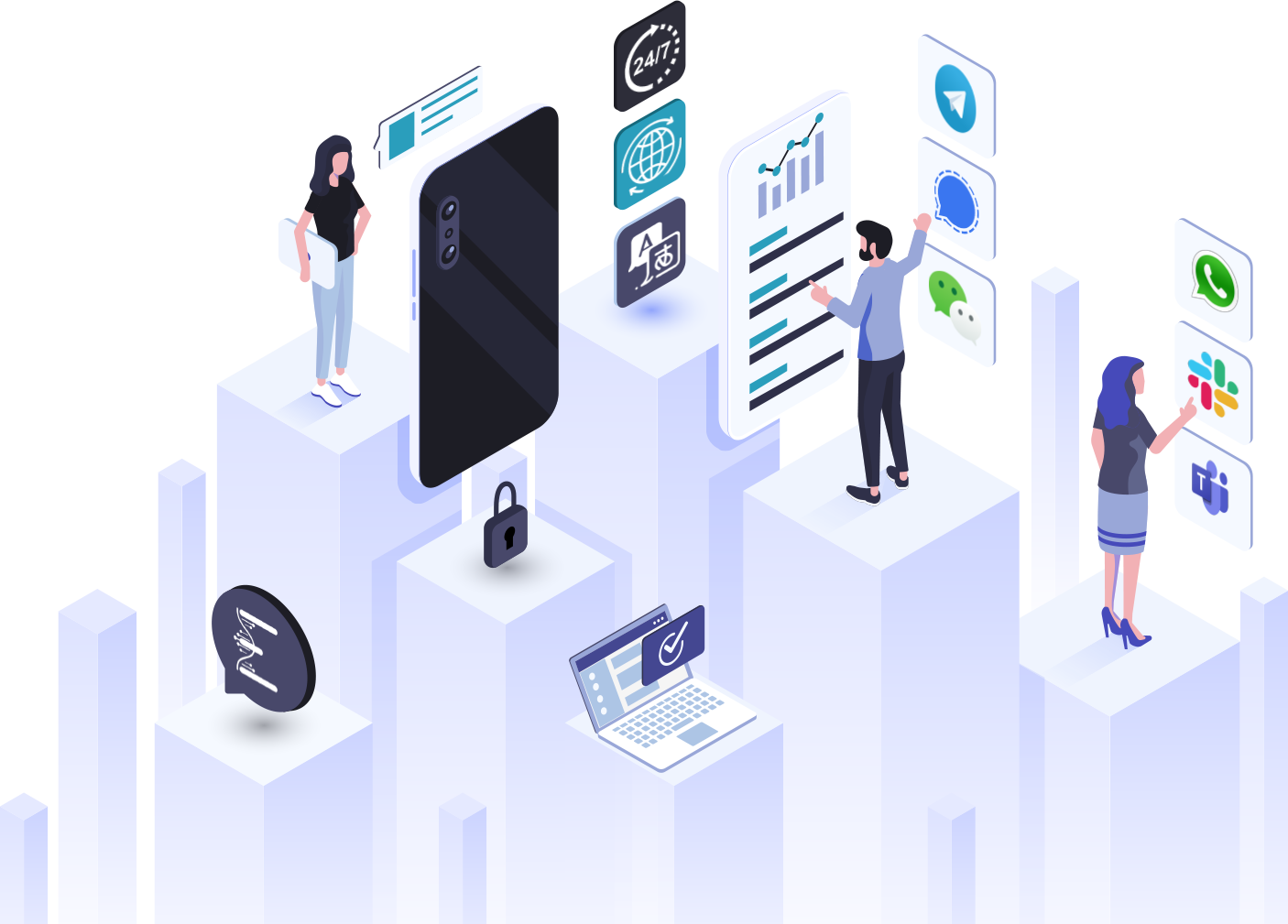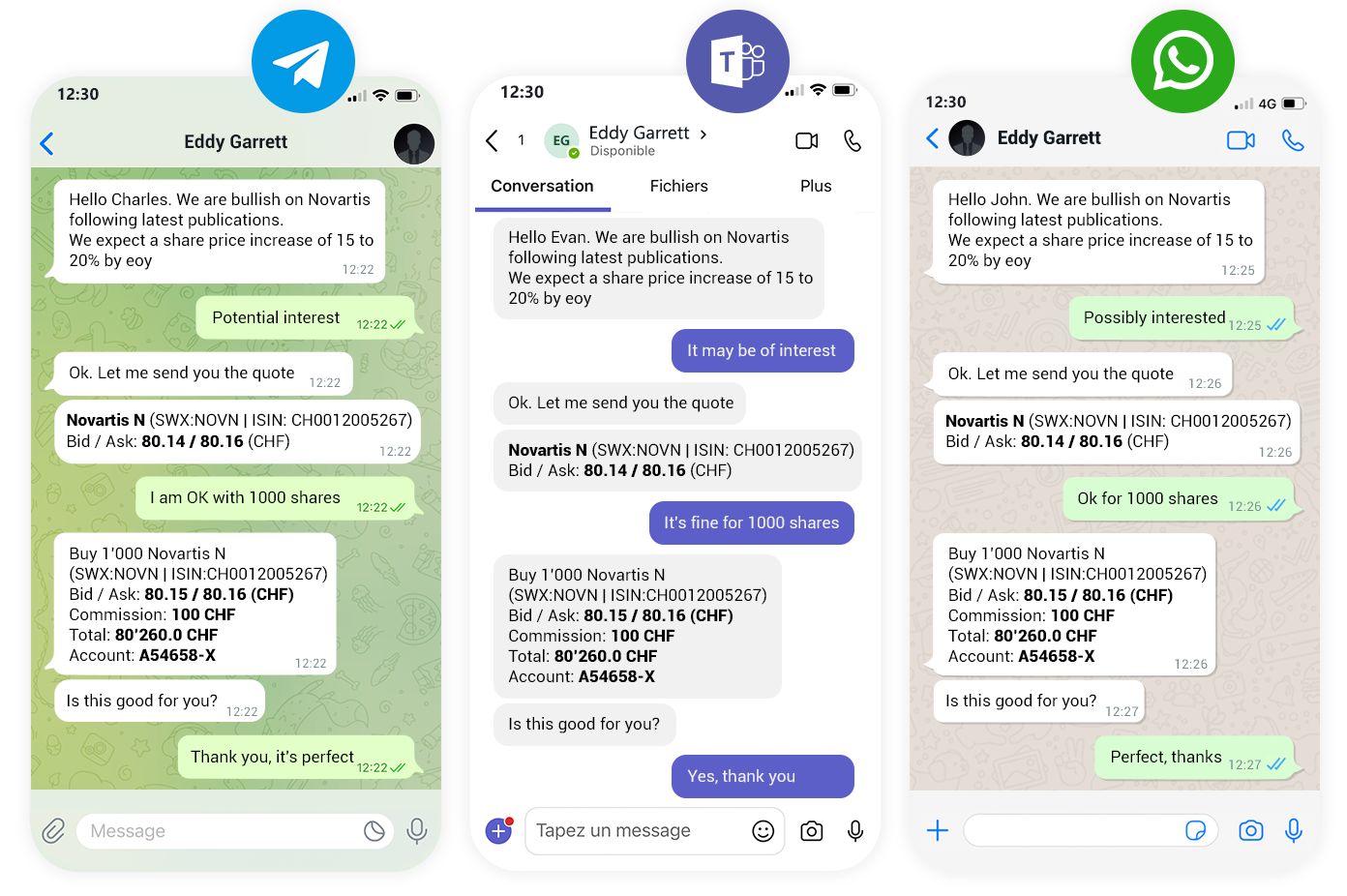 Channels with high impact
Text messages are opened by 99% of recipients, making them an effective communication and engagement tool. Clients, contacts, or employees can be reached on their phones at their convenience and preference.
Send urgent notifications and time-sensitive requests via text to drive traffic to your platform or portal.
Communicate more personally with clients using their preferred messaging system
Support and enhance your relationship management by providing highly personalized responses.
Connect advisors with high-net-worth clients and expand your reach into major emerging markets like LATAM.
Use the Terranoha Emmie

AI

Engine to automate routine queries and requests to deliver enhanced high-touch value.