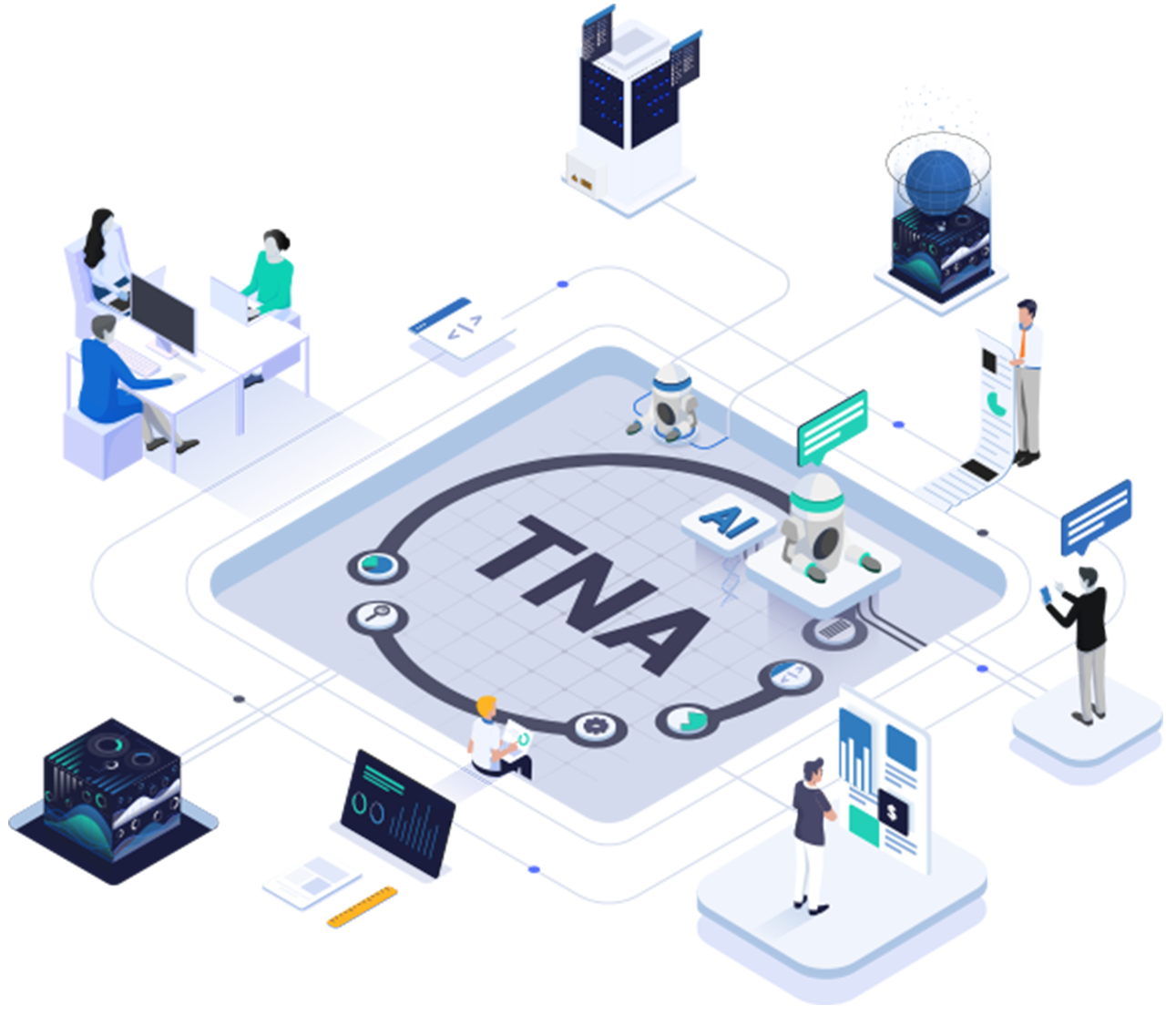 We Are Your Digital Partner
Connects your data sources including pricing engines and existing applications like Excel, chat, databases and API and deliver the data your clients need, when they need it, into the desktop and mobile apps they prefer.
TNA works with you to build a suite of tailored bots and chatbots each specialized in one functionality and seamlessly integrated into your legacy infrastructure. We do not disrupt your existing processes/workflows, we automate and optimize them.
Terranoha's conversational agents (chatbots) powered by NLP (Natural Language Processing) and ML (Machine Learning) have the capabilities to process text-based inputs, understand the intent and respond automatically to users.
The chatbot will receive and respond to general enquiries and requests on your behalf — allowing you to focus only on the complex ones.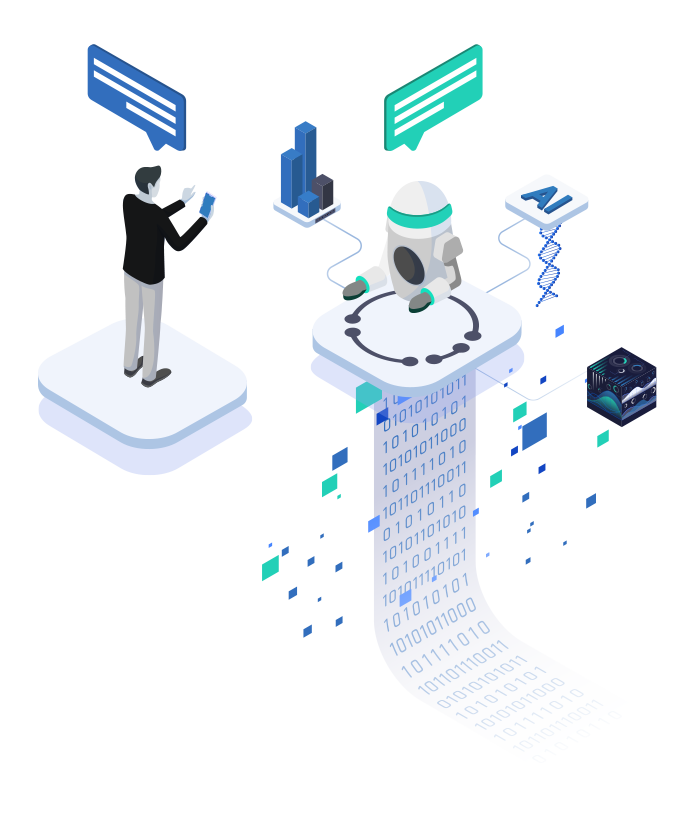 Our intelligent chatbots are multiplatforms, multilingual and cross assets.
We work iteratively and flexibly to improve efficiency and deliver solutions to production faster.